Patient Experience Reports 2022/23: Q3 Oct - Dec 2022
Read the report on patient feedback collected between October and December 2022.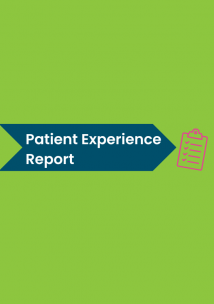 Who we are:
Healthwatch was created by the health and social care reforms of 2012 with a powerful ambition of putting people at the centre of health and social care. To help realise this ambition, Healthwatch has several duties around gathering and representing the views of patients and service users in the borough of Hounslow.
The Patient Experience programme:
In delivering these duties in Hounslow we operate a comprehensive Patient Experience data collection programme. The implementation of the data collection programme and the Digital Feedback Centre will normally yield a minimum of 4,900 patient experiences per annum all of which will be presented as they are received and considered as valid community opinion.
Our Patient Experience Officer, supported by a team of volunteers, visits health and social care services daily to talk to and hear from patients, service users, carers and relatives about their experiences of local services. These patient experience comments and reviews are gathered using a standard form which asks for feedback on their overall experience, likelihood to recommend a service, treatment, booking and a number of other areas.
We approach every patient, capture their experience in their words and seek consent for their feedback to be published on the Healthwatch Hounslow website, through the Digital Feedback Centre. People can leave their name or comment anonymously. At the end of each service visit the Patient Experience Officer will relay any urgent matters requiring attention to the service manager. Where patients relay concerns about their treatment we inform them of their rights and the feedback and complaints mechanisms available to them.
Downloads
If you need this document in a different format, please email info@healthwatchhounslow.co.uk or call 020 3603 2438.
To view the report, please click on the link below: