The Personal Care Framework: Measuring The Impact. Final Report 2016
The purpose of this evaluative survey is to review the impact of the Personal Care Framework (PCF) being embedded in the service and care provision among providers and how this has been received by care users and their representatives.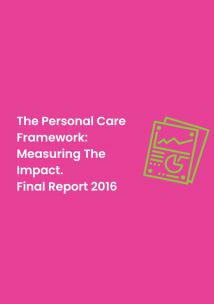 The Personal Care Framework (PCF) aims to ensure that personal care providers are providing care and support in accordance with certain specifications. Our review has, therefore, focused on people in the borough who have received services and care by providers according to the PCF so as to establish how it has impacted on the main areas of care listed within the PCF.
This review is a follow-up from a previous survey of the PCF published in 2016 by Healthwatch Hounslow (HWH), which had reported numerous gaps in care and service provision. To achieve our objectives we prepared an easy-read questionnaire, which was approved by the commissioners of this review.
To gain access to our target group of users of PCF in Hounslow we approached local domiciliary care, extra care, and supported living and residential care homes which were listed in the CCG as care providers who had signed the PCF contract. In total, we contacted 24 providers via email and telephone calls. From the 24 care providers that we contacted, only 11 responded to us and there was some level of difficulty in contacting the remaining 11 providers. In total, we received responses from 85 service users from diverse providers. We also contacted social services for their views on the PCF
Downloads
If you need this document in a different format, please email info@healthwatchhounslow.co.uk or call 020 3603 2438.
To view the report, please click on the link below: