The Personal Care Framework: Measuring The Impact. Interim Report 2016
IN 2016, Hounslow CCG and the London Borough of Hounslow asked Healthwatch Hounslow to undertake a report on the Personal Care Framework (PCF) with the original objective being to evaluate how successfully the PCF has been implemented in the borough.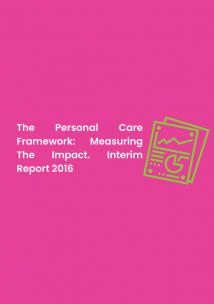 On 17th November 2014, Hounslow Council and the Hounslow Clinical Commissioning Group (CCG) introduced the Personal Care Framework (PCF), as a contract signed by 22 care providers. Personal Care refers to care and support provided to adults or children. It is normally delivered in the home of a person who is receiving the care, or in the community. It is based on a care package that follows on from an assessment either by a social worker or a healthcare professional based in the NHS.
The services that are offered to users consist of three service level bands:
Core Personal Care and Support
Enhanced Personal Care and Support
Specialist Personal Care and Support.
To accomplish the evaluation of the PCF through providers, a questionnaire was prepared and sent out to key members of staff in 14 organisations that provide personalised care to users in the borough of Hounslow. They were also asked to send us their latest Key Performance Indicator (KPI) reports so as to compare their performance against their KPIs
Downloads
If you need this document in a different format, please email info@healthwatchhounslow.co.uk or call 020 3603 2438.
To view the report, please click on the link below: