Service User/Carer Consultation at Greenrod Place, Brentford - January 2015 Report
In January 2015, Healthwatch Hounslow visited Greenrod Place Extra Care scheme, Brentford, to carry out a service user and carer consultation.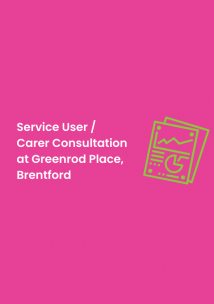 The aim of this exercise was to understand how Greenrod Place functions and caters to the needs of its residents by capturing the views and impressions of the services, care and support being provided to them at Greenrod Place through interviews with a sample of its residents.
Downloads
If you need this document in a different format, please email info@healthwatchhounslow.co.uk or call 020 3603 2438.
To view the report, please click on the link below: