Living With a Disability - Community Provisions is here to help
Hounslow Council's Community Provisions team provides person-centred support for adults in the borough who are living with a disability.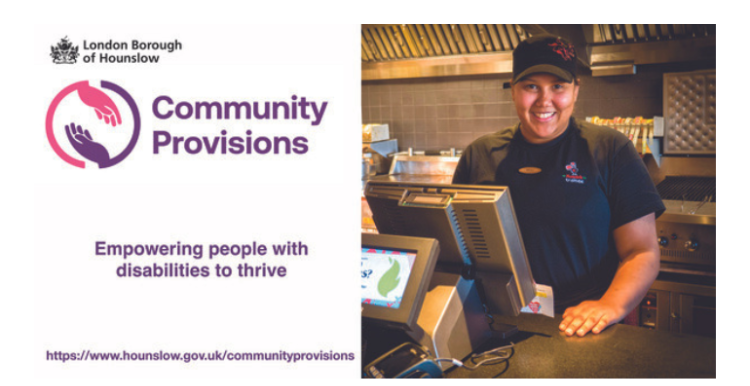 The team provide opportunities for people in our borough with learning disabilities and autism to thrive by providing a range of services aimed at connecting people with activities to help them overcome the barriers they face. 
Services offered by Community Provisions include: 
Community Access Service – providing a wide range of community-based activities and projects for residents from the age of 18 with mild to moderate learning disabilities and autistic spectrum conditions (ASC)
Travel Training Service -  independent travel training and travel support to adults with a learning or physical disability, autism, mental health difficulty
Prevention, Transition & Development Service - supporting adults with disabilities to identify, source and access activities that support individuals to overcome barriers
Employment Opportunities – enabling residents with disabilities aged 18+ to find and maintain meaningful paid employment through a personalised approach offering advice, vocational guidance, training and on-the-job support.