About this event
Hounslow Council's winter vaccine rollout began this week as eligible residents had the chance to get their boosters right in the heart of their community.
The Health Outreach Team (HOT) bus travelled to Heston West on Wednesday, visiting Harlech Gardens and the Brabazon Estate. 
The HOT bus will be back in Heston West on Saturday, 25 November, when it will visit Convent Way and the Redwood Estate. Residents who are eligible for the vaccinations do not need to book an appointment, and can just turn up on the day and speak to the team about getting winter vaccines there and then. 
The HOT bus team is also offering free health MOTs, including blood pressure checks, weight and height measurements, and information on how to improve wellbeing.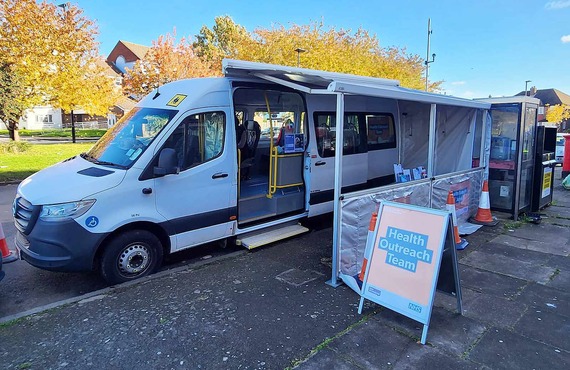 For more details and eligibility information, click below: