What is SAD, and How Can You Manage It?
Seasonal Affective Disorder (SAD) is a type of depression triggered by seasonal changes.
One in twenty people in the UK are diagnosed with the condition, with men more likely to be diagnosed with SAD than women.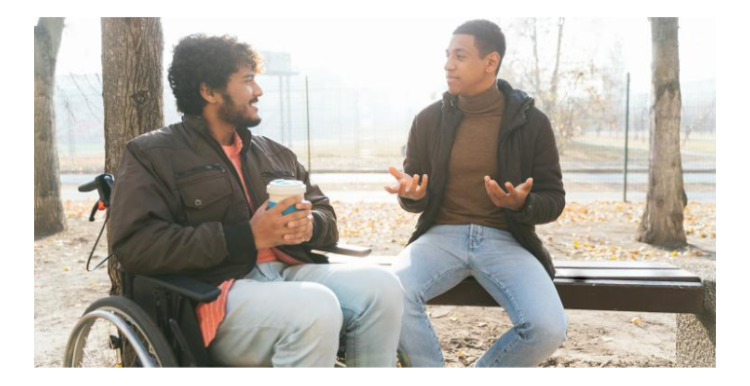 The seasonal nature of SAD means symptoms are often overlooked or dismissed.
Those suffering might not know they have the condition, or be unsure where they can turn for support. 
Here's what you should know about SAD and how to care of yourself or someone else experiencing it.
Why do people get SAD?
Some of the triggers for SAD are the decrease in daylight hours and worsening weather. According to the NHS, you're also more likely to suffer from SAD if you have a family member with the disorder or a mental health condition such as depression.
The NHS explain that SAD, sometimes known as "winter depression", is usually more apparent and severe during the winter. Some SAD sufferers experience it during the summer.
If you need support now...
Whatever you're going through, Samaritans will face it with you. They're available 24 hours a day, 365 days a year, call 116 123 for free. 
What signs should we look out for?
If you think you may be living with Seasonal Affective Disorder, these are some of the signs that you should be looking out for:
losing interest in everyday activities
feeling anxious or irritable
sleeping for longer than usual and finding it hard to get up
trouble sleeping despite low energy levels
increased appetite and craving for stodgy or sugary carbohydrates
finding it hard to stay connected with family and friends
not wanting to go outside
Are you sure it's Seasonal Affective Disorder?
While SAD is a seasonally triggered mental health condition, don't dismiss feelings of depression or anxiety if you find you have symptoms for longer than the winter season. It's normal to have good and bad days.
If you're having more bad days than good and feel down for extended periods, talk to a healthcare professional about further support.
How do you manage Seasonal Affective Disorder?
Make the most of daylight hours. Exposure to natural light can boost serotonin and melatonin levels, lifting our moods and improving our sleep. Try sitting by a window indoors or getting out for a brief walk during the day.
Keep your space bright and airy. Make sure your work and home environments are as light and airy as possible. These spaces should be comfortable and supportive of work or relaxation.
Stay active. Getting outside during daylight hours or exercising indoors, even briefly, can improve your mental health and overall well-being. 
Eat well to stay well. When we're feeling low, cooking and eating might not be priorities, which means we can go for 'unhealthier' or convenient food choices. Avoid alcohol and processed foods in favour of nutrient-dense foods packed with vitamins that boost your energy levels and support your physical and mental well-being.
Reach out. Staying connected with friends and family can be more of a challenge when we feel isolated or low. But reaching out and talking about how you are feeling to someone you trust, like a friend, family member, colleague or healthcare professional, can open avenues to more support.
Do you need extra support?
If you'd like further support with SAD or more advice on how to care for yourself or someone else, take a look at these helpful resources:
What is seasonal affective disorder (SAD)? (Mind)
NIMH » Seasonal Affective Disorder (nih.gov)
Seasonal Affective Disorder (SAD) (mentalhealth.org.uk)
Six self-help tips for seasonal affective disorder (SAD) (bupa.co.uk)